Our Team
We are a small team of highly skilled tradesmen, with decades of experience delivering high quality renovations in Sydney's prestigious Eastern Suburbs. We've built a reputation for quality workmanship, value and trust.
Many of our clients have commissioned us for multiple jobs, and our business has largely grown through word of mouth. We pride ourselves on our long track record of exceeding our client's expectations.
Our Accreditation
We are fully licensed and insured to manage your bathroom renovation from start to finish.
NSW Fair Trading
Piotr Konieczny
License Number 102664C
Business Telephone 0412 730 533
Kitchen Bathroom Laundry Renovator, Waterproofing Technician, Wall & Floor Tiler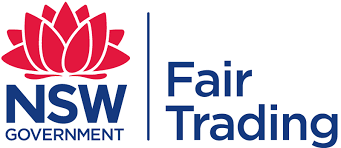 Our Process
We work together with you to accommodate your vision, schedule and budget.
Step 1: Initial home consultation
We believe in partnering with our clients to understand their needs first, so we can all be proud of the final outcome. When you contact us we schedule an appointment at your earliest convenience. We visit you to discuss your vision and needs, including any specific requirements for materials, accessories and finishes. We also assess your bathroom space and take all necessary measurements.
Step 2: Free itemised no-obligation quote
Based on our consultation we will provide you with a free, itemized, no-obligation quote for the job. We are happy to answer any questions you may have, and take the time to address all your needs.
Step 3: Work is scheduled
When you are satisfied with the fully itemized quote we will discuss the most convenient work schedule for you. We strive to accommodate your schedule as best as possible. Typical bathroom renovations take 2-3 weeks, but can vary based on a number of factors that we will discuss with you.
Step 4: Work Commences
Work starts on the pre-arranged date, and we will confirm the end date with you. We manage all the work and all trades people, and keep you informed throughout the renovation.
Schedule your free no-obligation quote
We look forward to hearing from you! Get in touch with any questions, or if you'd like to schedule your free quote.